Shopping Cart
Your Cart is Empty
There was an error with PayPal
Click here to try again
Thank you for your business!
You should be receiving an order confirmation from Paypal shortly.
Exit Shopping Cart
PIECE A' CAKE! confections
..the stuff that dreams are made of...
It's official!  After years of saying:  "one day I will do this professionally"...I've taken the plunge and moved into commercial kitchen space.  I can't believe how much fun I am having!  The days are filled with hard work and hours of standing on my feet , sometimes for six hours straight...but I love, love, love what I do!  I love seeing the looks on my customers' faces when they pick up their orders.  There is nothing more  satisfying than creating things that make people happy. 
What sets PieceA'CakeConfections apart from the rest of the pack of "cupcake" shops, wedding cake creators and bakeries?  The answer is
twofold:
1.  We create strictly kosher, non-dairy (pareve) desserts using only the finest ingredients and no preservatives.  Our desserts don't last long (because they are usually devoured quickly!), but also because they are made to order, not mass produced.
2.  We study all trends in the industry and bring fresh new ideas into our arena...we are not afraid to try new recipes, try new concepts - like mini or bite-sized desserts - pies, cake pops, and our latest addition - PUSH POPS, the hottest new dessert idea in NYC!
  I am constantly learning and adding new expertise to my expanding repertoire and I want to share it with you.  Please give us a chance to
make you happy and add sweets and sweetness to your upcoming event.
   Enjoy every minute of November!
                   Faith
Lots of wonderful things in my life to be thankful for...a beautiful new granddaughter born the end of March and a family that surrounds me with support and love, especially in this exciting and creative new chapter in my life. 
Thank you to all of the customers who have made these past few months so fulfilling.  After years and years of talking about opening a dessert business, I finally took the plunge and it is sooooo worth it!!  I love every minute of creating new and delicious treats and sweets for people and I look forward to continuing to fill orders for and bring smiles to new and existing patrons.  My goal is to not only create desserts which are delicious and special to taste, but to make those desserts beautiful for the eyes as well.  Each piece I create has to aesthetically please me before I bring it to the client.  I take great pride in "stepping out of the box" to use cake and sweets as art media for your event.  The Dessert Sushi continues to receive rave reviews from clients for its ingenuity and true-to-life appearance...it really does look like the real deal, but it is totally composed of cake and candy.
Although we are closed for baking the next two weeks, we will be taking orders for Mother's Day, Graduations, Birthdays, Engagement parties, Weddings, or any other event of your choosing.
Our promise to you is to work with you to make your vision a reality!  We look forward to "SWEET DREAMS" with you for many years to come!!
Happy holidays to all.....
Faith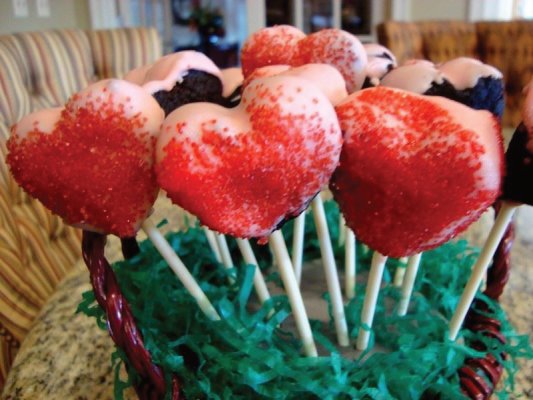 Faith
/